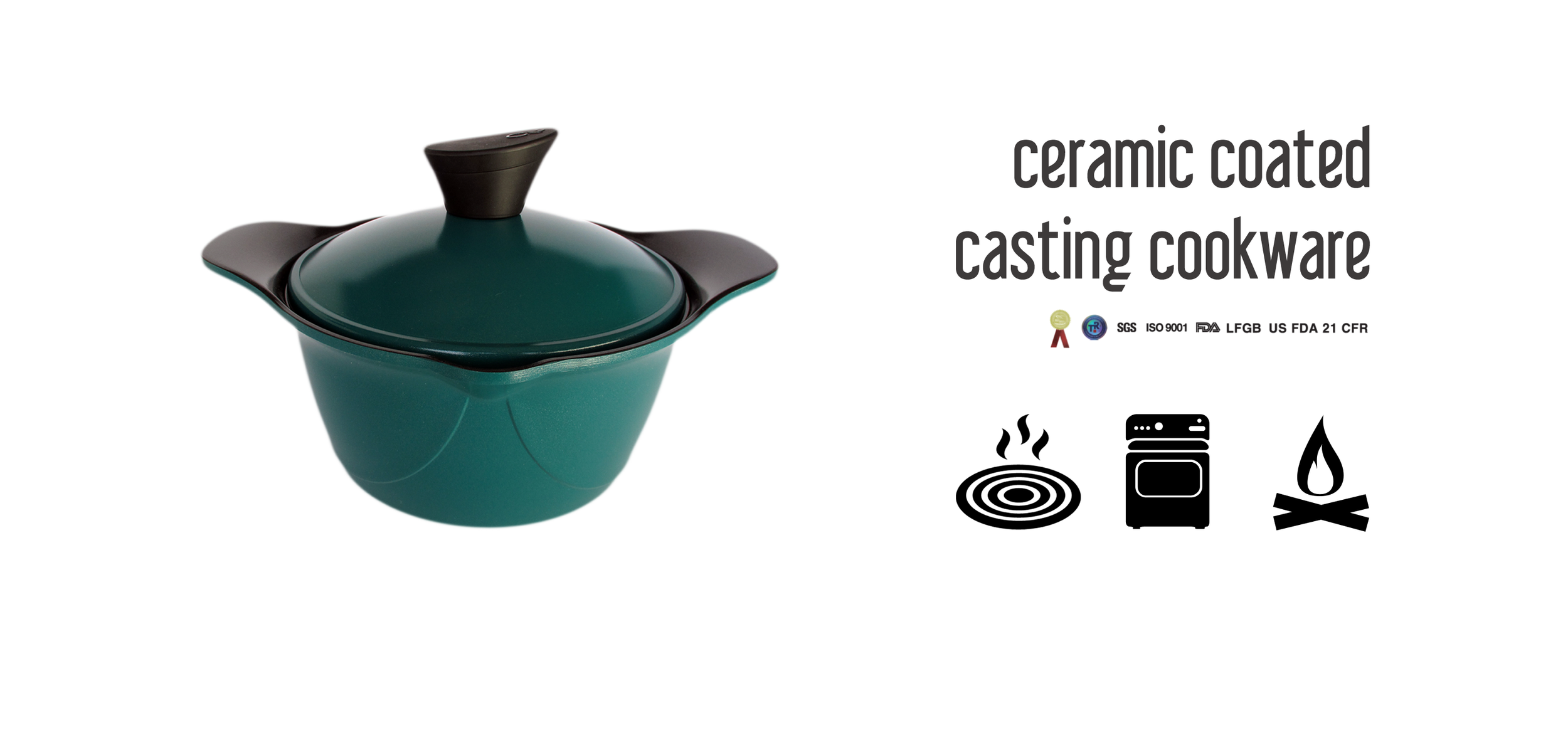 Solochef is proud to introduce our new cookware collections with Amorscoat® - the world's most durable non-stick, non-toxic ceramic coating for aluminum casting and stainless steel cookware. Thanks to the invention of aluminum casting body and Amorscoat®, we can enjoy the taste of old casting iron cooked meals with lighter and easier maintenance cookware. See more designs here.
Durable non-stick coatings to fry food ON a stove
Multi-functional; using a pot without the lid as a casserole for baking IN the oven
Portable weight suitable for cooking OUT
For the best non-stick performace, we recommend your cooking temperature to remain between 180c to 200c (350F to 430F) on ceramic coated products. Teflon coatings (we also offer this finish) perform better above 200c (430F).
We update our models regularly in design, price, and quality!
More products are available when you request a quote in specific item.
Please send us an email about the items you are searching (e.g. frying pan, pot, and etc.)
Copyright © 2015-2020 Solochef TM. All rights reserved.